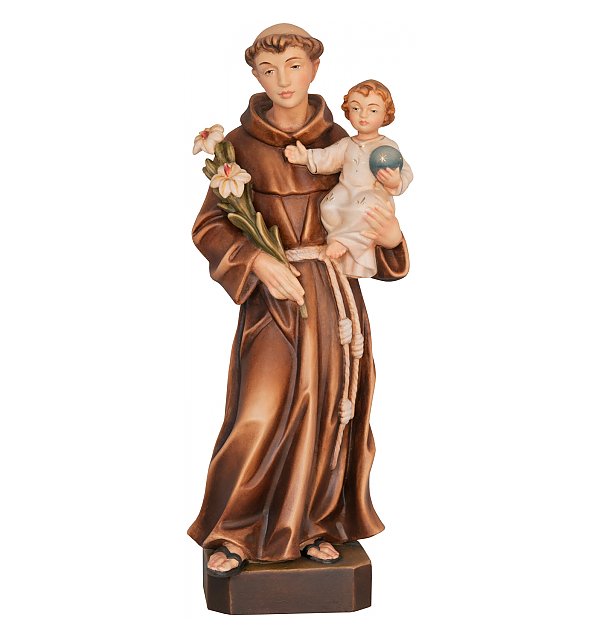 Saint Anthony Statue Wood
Regular price $128.00 $128.00 Sale
This beautiful hand painted Italian wood carving of Saint Anthony holding Baby Jesus is 10cm tall.  Noted for his powerful preaching, expert knowledge of scripture, and undying love and devotion to the poor and the sick. Saint Anthony is also the patron saint of lost items.
Anthony of Padua is often said to help locate lost items.
O blessed St. Anthony,
the grace of God has made you a powerful advocate 
in all our needs and the patron 
for the restoring of things lost or stolen. 
I turn to you today with childlike love and deep confidence. 
You have helped countless children of God 
to find the things they have lost,
material things, and, more importantly, 
the things of the spirit: faith, hope, and love. 
I come to you with confidence; 
help me in my present need.
I recommend what I have lost to your care, 
in the hope that God will restore it to me, 
if it is His holy Will.

Amen.