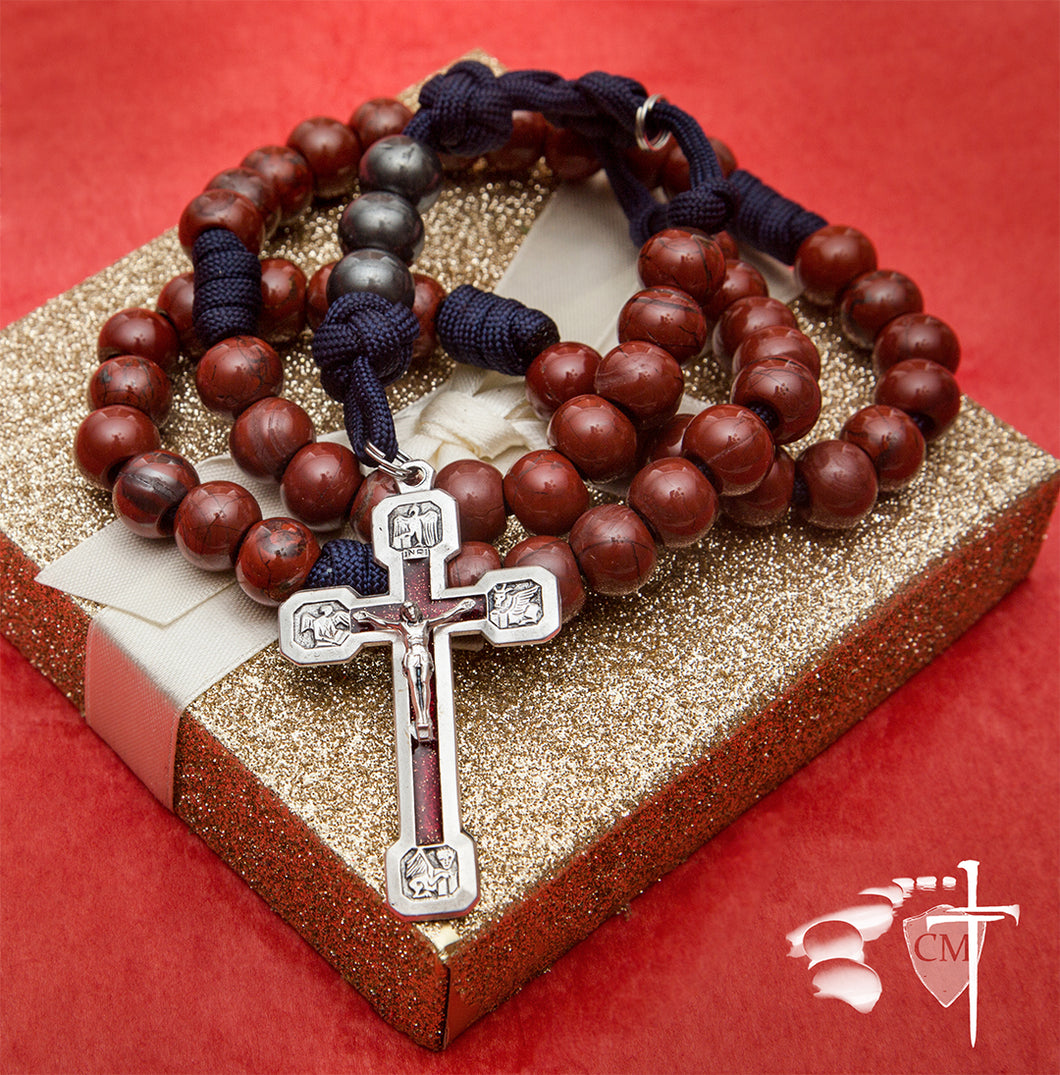 Holy Spirit Stone Paracord Rosary - Catholic Milestones
Regular price $149.00 CAD $149.00 CAD Sale
This rosary features red jasper stones, a hand enameled Via Crucis Crucifix, and midnight blue 550 paracord. Our five decade stone rosaries are 20 inches long and weigh approximately 200 grams, with some variation as they are hand made to order.  
David triumphed over Goliath with a staff, five stones, and a sling. Overthrow your Goliath with a crucifix, five decades of hand cut stones, and a cord.  There is something special about praying with the weight and feel of hand cut stone beads, using beads fashioned from God's creation.  
Want to customize a stone rosary? Contact us with your questions or special requests, we are here to help.